Emblem Motorcycle Books
Classic Vehicle Bookshelf >> Classic Motorcycle Books >> Classic American Bike Books >> Emblem Motorcycle Books
There are few Emblem motorcycle books. The books listed mention Emblem as part of the motorcycle industry of New York.
The Emblem Motorcycle based in New York, was in production from 1909 to 1925. Emblem motorcycles, were used by the military during World War I and were renowned for their excellent quality.
SUSIE HOLLERN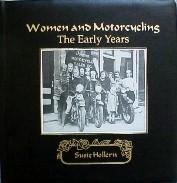 Women And Motorcycling: The Early Years by Susie Hollern (1999) includes 'Turn of the Century Tid Bits', 'Motorcycles of the Moment', 'Some Facts of US Motorcycles - 1900s Era', 'Mother MacDonald' and 'The Emblem Motorcycle'. The balance of the book consists of brief profiles of women motorcyclists.
GEOFFREY STEIN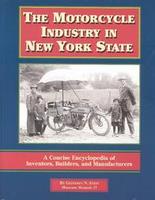 The Motorcycle Industry In New York State: A Concise Encyclopedia Of Inventors, Builders And Manufacturers by Geoffrey Stein (2001) is the product of nine-years' research by New York State Museum curator Geoffrey N Stein. It is the first book to focus on the over one-hundred year history of motorcycle construction in the Empire State. Here you'll encounter the work of Glenn Curtiss, George and Percy Pierce, William Schack, John Glas, Edwin Thomas, Willis Ives, Carl Neracher, Leigh Evans and John Taylor among hundreds of other dreamers, designers and developers. You'll encounter the Emblem, Neracar, Monarch, Reliance, Yankee, DeLong, Marvel, Militaire and Rugmobile among other ordinary and extraordinary motorcycles.
Classic American Motorcycle Books By Manufacturer
Classic Motorcycle Books By Country