Custom Classic Bikes
For Sale
Custom classic bikes with a difference - the donor machines are Kawasaki Z1300s.
Customised Kawasaki 1300s Hand-Built In Africa
The machines are stripped to every nut and bolt, inspected and restored to perfect condition. Engines can be upgraded to your specification. Then we customise the individual machine to your requirements and no two machines are identical. We try to keep one or two machines finished and ready to go for those buyers who want their machine yesterday, so please keep an eye on the site or contact us to discover what is available right now!
A variety of models to choose from and and individual machines can be completely hand-built to order. You decide every detail to suit your taste and the end result will be one of the most awesome, beautiful and stylish machines on the planet.
Prices are dependent on specification.
Please contact us to discuss your choice of specification and price
Falcon
This machine is currently available for sale.
It has done less than 1000 Kms since completion, is fitted with monoshock rear suspension, 195 rear wheel, 16 inch front wheel and hydraulic clutch.
Asking price US$12000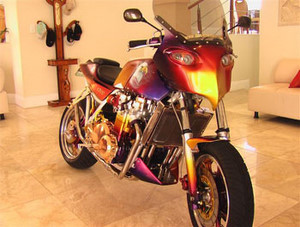 ---
Fatass
---
Green Meanie
Based on a Z1100, rebuilt less than 1000Kms ago and currently available for USD6000.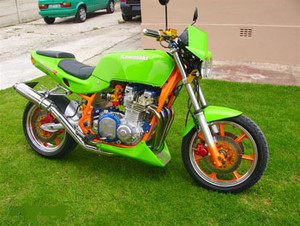 ---
Custom Classic Features....as illustrated below....
1300cc as standard and upgradeable.
Watercooled, six cylinder engine
Double Overhead Camshaft
130 hp @ 8000 rpm with standard engine
Light integration
Custom Paints
Ready for collection and/or shipment
Made in Japan in 1980 recreated in Africa almost 30 years later.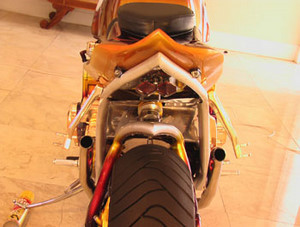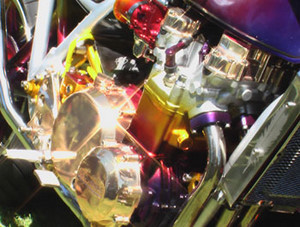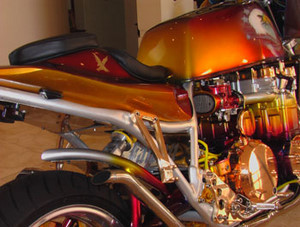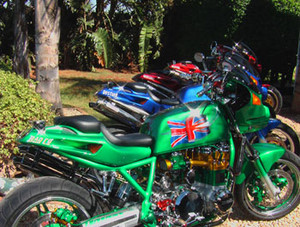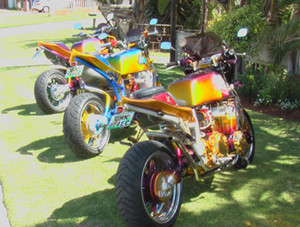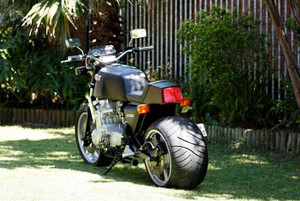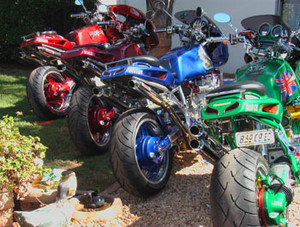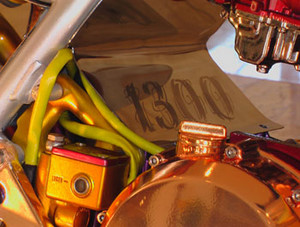 ---
Bad Company
Fully finished and ready to go.
This multiple concourse winner is fitted with: 1468 morawaki pistons, single sided swinging arm and monoshock with 220 rear wheel.
Test mileage since completion only.
One of the most beautiful and stylish 1300s in the world today.
Asking price USD30500
Top speed with standard engine is 140 Mph or 225 Kph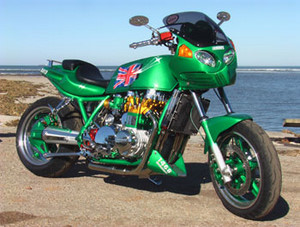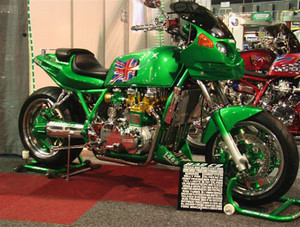 Check the classic motorcycles for sale