Pope Motorcycle Books
Classic Vehicle Bookshelf >> Classic Motorcycle Books >> Classic American Bike Books >> Pope Motorcycle Books
Pope motorcycle books about the history of Colonel Albert Pope and his machines.
Pope Manufacturing Company had been building and Columbia bicycles for years before it began producing motorcycles in 1911. Those early models were single-cylinder bikes, but a V-twin followed in 1912, and by 1918, Pope was known for quality construction and innovative engineering.
STEPHEN GODDARD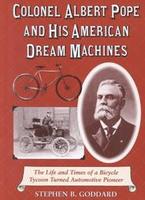 Colonel Albert Pope And His American Dream Machines: The Life And Times Of A Bicycle Tycoon Turned Automotive Pioneer by Stephen Goddard (2000) is the hard-to-find biography of this colourful character who revolutionized transportation in the late nineteenth and early twentieth centuries.
TIM PAULSON & FREDERIC WINKOWSKI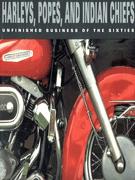 Harleys, Popes And Indian Chiefs: Unfinished Business Of The Sixties by Tim Paulson & Frederic Winkowski (2001). This exclusive appreciation of the motorbike is the first book devoted entirely to a pictorial appreciation of shining chrome and metal. Lavishly illustrated, it includes over 150 colour photographs, which are accompanied by archive memorabilia, which set the motorcycles in their historical context and chart the evolution of their design.
Pope Motorcycle Videos
Vintage Motorcycle Pope Model H 1911
Jay Leno On His Pope & Jet Bike
Classic American Motorcycle Books By Manufacturer
Classic Motorcycle Books By Country