Unrestored Bikes | For Sale
I restored my first motorcycle aged just 12 and even now, whenever I see unrestored bikes in a box, I still feel the same excitement as I did all those years ago.
My first ever restoration was a Royal Enfield 700cc Constellation. The restoration didn't take very long and probably wasn't very good but I loved that bike dearly. When it was finished, I put the bike on it's main stand, kicked it over for the first time and promptly got kicked right over the handlebars and landed flat on my back. I'm glad to say I wasn't put off.
Since then, I've completed many restorations which I hope are a lot better than that first one, but I still enjoy doing them. My current project is another Royal Enfield 700cc Constellation and it's my third restoration of that marque. I always find it hard to sell a motorcycle I've restored and have to repeatedly remind myself that if I don't sell it, I won't have the money or space to start the next restoration!
1929 AJS M6
350 cc
90% complete but missing primary rear chain guard and a few other bits and pieces, but nothing that couldn't be either made or sourced.
Also gearbox needs some attention.
Another rare and desirable girder fork model just waiting for a sympathetic restorer willing to give it some TLC.
Offers invited please. SOLD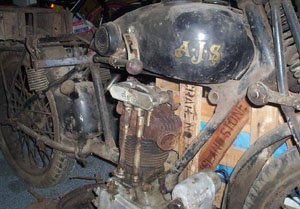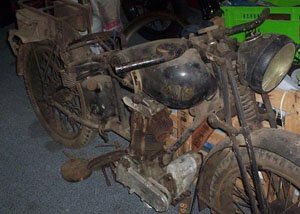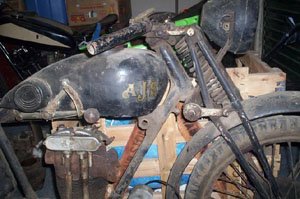 ---
Honda CB350
4 of these machines plus literally a truckload of spares including engines and gearboxes etc along with a whole bunch of manuals and brochures etc available as a job lot.
Asking price is US$3000 or near offer for everything. SOLD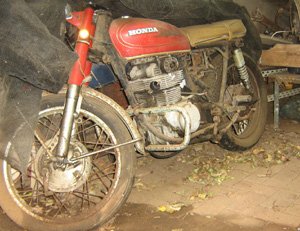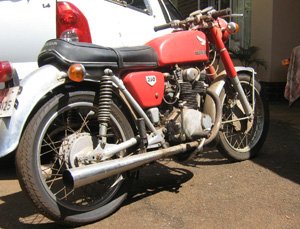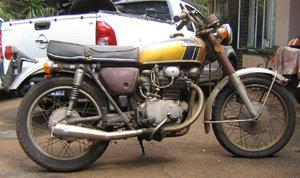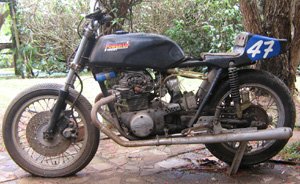 ---
1937 Red Panther
250 cc
Partially restored with rebuilt engine and 90% complete, this (coil ignition) machine comes with new tank transfers, new rear light assembly, Miller headlamp complete with switch and ammeter.
Missing from the machine are points cover, left footrest, exhaust system, hand gear change mechanism, throttle assembly and cables.
A very rare and desirable classic girder forks model.
When fully restored this will be a stunning example of a pre war classic British thumper.
Asking price US$8500 SOLD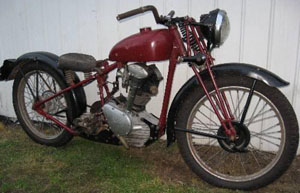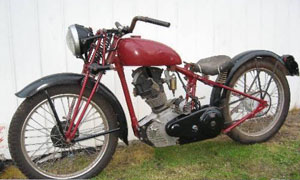 Check the classic motorcycles for sale