Japanese Bikes | For Sale
I well remember the beginning of the revolution of Japanese bikes. One day everyone was riding the good old British oil shedders and the next, everyone was appearing with Honda CB250s that outstripped their British equivalents in every way and then the Kawasaki 250 triples that arrived shortly afterwards, and simply flew. These motorbikes really went like stink in a straight line but handled like pregnant camels round corners....either way, didn't those electric starts impress the girls.
Soon after the first Japanese machines arrived on our shores, the bigger ones appeared, and this time the handling was much improved. At that time, I was working in the local motorbike shop and the big selling point on the Honda Fours was to stand a coin on it's edge, push the start button and let the engine run whilst the coin stayed put. With the slightly later Kawasaki Z900, we used to put the potential buyer on the pillion and take him for a fast, and I do mean fast, test ride. By the time we got back to the showrooms, he couldn't wait to sign on the dotted line.
My first road legal Japanese bike was a second hand Suzuki T200 Invader which I loved dearly and dropped regularly. After that I had a Yamaha RD350 which despite having a very light front wheel, handled beautifully, looked great and cost me a fortune. For some bizarre reason, the UK version of the RD series had the sixth gear blanked off and as soon as I worked out how to make that additional gear work, I found myself doing the job regularly for my fellow bikers. Since that time, there's hardly been a day in my life that I haven't had at least one Japanese bike (and often more) in my possession.
1974 Honda CB550-4
This is one of the finest examples of the model in the country.
This machine has been in the hands of the current owner for many years and has been the subject of a slow, loving and very precise restoration.
Asking price is a very reasonable US$2000.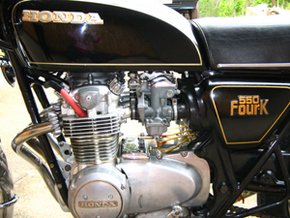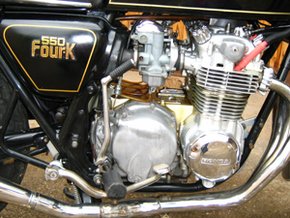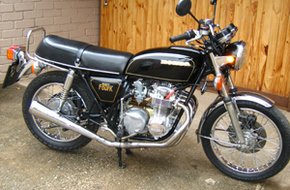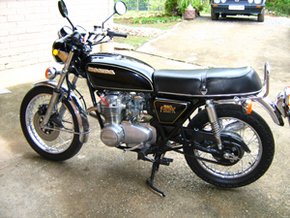 ---
1963 Honda 305cc Superdream
Fully restored to completely original specification and with only 16000 Kms on the clock.
Asking price US$3000 SOLD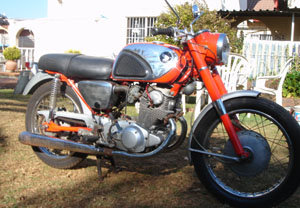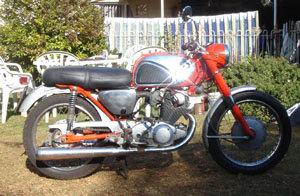 ---
1982 Honda CB900F
Two of these available.
Both in near factory condition and real stunners.
Slight blueing on downpipes.
Both bikes are 100% standard except for the exhaust system and one is fitted with a small fairing (pictured).
Asking price US$4500 SOLD
---
1983 Honda 1100 RC
Fully restored with 4 into 2 pattern exhaust system and ready to ride.
Asking price US$7000 SOLD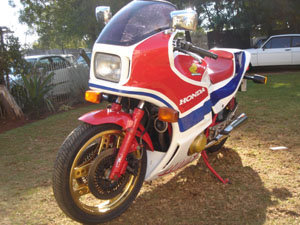 ---
1981 Honda CBX 6 cylinder Model B
1260cc
Pro link with Z tank, seat and side covers, tuned carbs and 6 into 1 free flow exhaust.
Asking price US$4500 SOLD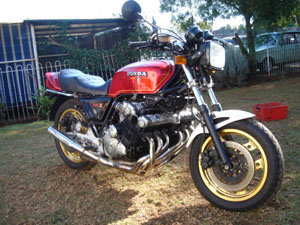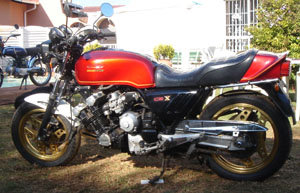 More classic motorcycles for sale