Bimota Motorcycle Books
Classic Vehicle Bookshelf >> Classic Motorcycle Books >> Classic Italian Bike Books >> Bimota Motorcycle Books
Bimota motorcycle books includes road tests and performance data on all Bimota motorcycles.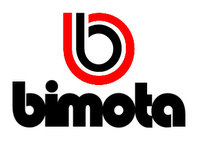 Bimota is a small, Italian manufacturer of custom and production motorcycles. It was founded in 1973 in Rimini, Italy by Bianchi, Morri and Tamburini.
R M CLARKE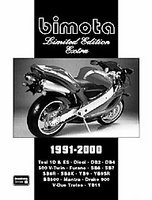 Bimota Limited Edition Extra 1991-2000 by R M Clarke (2006) traces the progress of the fabulous Italian Bimota range of high performance motorcycles during the 1990s. It reports on the Tesi 1D & ES, Dieci, DB2 & 4, 500 V-Twin, Furano, SB6 & 7, SB8R & K, YB9 & SR, BB500, Mantra, Drako 900 the V-Due Trofeo and YB11. Included are road & comparison tests, new model reports, riding impressions plus full performance data and specifications.
Bimota Motorcycle Videos
1977 Bimota SB2 Motorcycle
Classic Italian Motorcycle Books By Manufacturer
Classic Motorcycle Books By Country