Moto Morini Motorcycle Books
Classic Vehicle Bookshelf >> Classic Motorcycle Books >> Classic Italian Bike Books >> Moto Morini Motorcycle Books
Moto Morini motorcycle books cover the history, performance data and service manuals for Moto Morini motorcycles.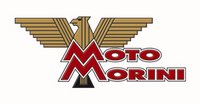 Moto Morini is an Italian maker of motorcycles. It was founded by Alfonso Morini in Bologna, in 1937.
MASSIMO CLARKE
Moto Morini: Una Storia Italiana by Massimo Clarke (2009)
R M CLARKE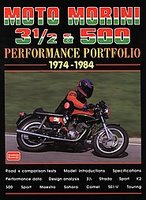 Moto Morini 3 1/2 & 500 Performance Portfolio 1974-1984 by R M Clarke (2001). The small family business of Moto Morini first produced single cylinder racers and went on to introduce bikes with a modern revolutionary V-twin from the drawing board of Lambertini. The bike has a quintessential Italian character without the flaws which slightly marred some other Italian bikes. With an advanced, but simple, engine it used top quality materials and the originality found in so many aspects of the design were world leading. Road and comparison tests, model introductions, specifications, performance data, design analysis. Models covered include 31/2, Strada, Sport, K2, 500, Maestro, Sahara, Camel, SEI-V, Touring.
J W HARRISON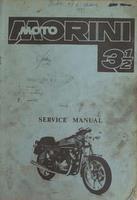 Moto Morini 3 1/2 Service Manual by J W Harrison (Date unknown). Morini 350 Vee Twin manual.
MICK WALKER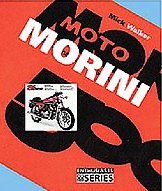 Moto Morini by Mick Walker (2004)
Moto Morini Motorcycle Videos
1978 Moto Morini 3 1/2 Motorcycle
1979 Moto Morini 250 T Motorcycle
Classic Italian Motorcycle Books By Manufacturer
Classic Motorcycle Books By Country