Scott Motorcycle Books
Classic Vehicle Bookshelf >> Classic Motorcycle Books >> Classic British Bike Books >> Scott Motorcycle Books
Scott motorcycle books includes the history of Scott plus manuals on the Flying Squirrel.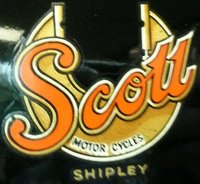 The Scott Motorcycle Company was owned by Scott Motors (Saltaire) Limited, Shipley, West Yorkshire, England and was a well known producer of motorcycles and light engines for industry.
JOHN UNDERHILL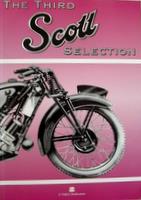 The Scott Selection by John Underhill (1999). Excellent book on the Scott motor cycle with old period photographs of the motor cycles, people and places associated with them, plus a few technical drawings.
Scott Motorcycle Manuals
Scott Motor Cycles 1939. Scott Flying Squirrel And Clubman's Special (1939) Brochure and specification guide for the Scott Flying Squirrel and Clubman's Special models.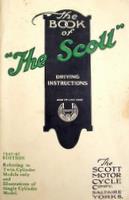 The Book Of The Scott: Instructions In The Care And Management Of Scott Motor Cycles 1940-41 (1941) Driving and maintenance instructions for the Scott motor cycle referring to the twin Cylinder models . 84 pages with much technical detail accompanied by photographs and drawings.
Scott Motorcycle Brochures
Scott Motor Cycle Brochures 1922 - 1945 4 illustrated brochures - 1922, 1924, 1940. One brochure is undated.
Scott Motorcycle Videos
1926 Scott Flying Squirrel Motorcycle
1924 Scott Flying Squirrel Motorcycle
Classic British Motorcycle Books By Manufacturer
Classic Motorcycle Books By Country