AMC Car Books
Classic Vehicle Bookshelf >> Classic Car Books >> Classic American Car Books >> AMC Car Books
AMC car books cover the history of AMC plus owner's manuals and buyer's guides for AMC automobile models.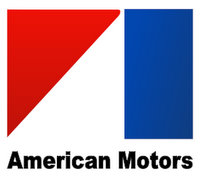 American Motors Corporation (AMC) was an American automobile company formed by the 1954 merger of Nash-Kelvinator Corporation and Hudson Motor Car Company.
JOHN CONDE
The American Motors Family Album: A Pictorial Roll Call Of The Passenger Cars, Commercial Vehicles And Trucks Produced By American Motors And Its Predecessor Companies by John Conde (1976)
Rambler Family Album Pictorial Roll Call Of American Motors & Predecessors by John Conde (1961)
American Motors Family Album: Rambler, Jeffery, Nash, Ajax, La Fayette, Hudson, Essex, Terraplane, Ambassador, Marlin, etc. by John Conde (1956)
GUY HADSELL JR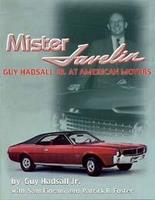 Mister Javelin: Guy Hadsall Jr At American Motors by Guy Hadsell Jr (2007) is the autobiography of Guy Hadsall Jr - the man who gave the American Motors Javelin sports car its name. Hadsall was in charge of sales promotion at AMC and in this book he gives an insider's no-nonsense look at how an automobile company really functions.
RAY HOY
AMC Service Repair Handbook: Pacer, Gremlin, Hornet, 1971-1977 by Ray Hoy (1977)
LARRY MITCHELL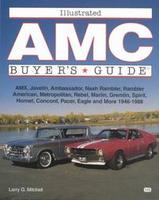 Illustrated AMC Buyer's Guide by Larry Mitchell (1994) covers AMX, Javelin, Ambassador, Nash Rambler, Rambler American, Metropolitan, Rebel, Marlin, Gremlin, Spirit, Hornet, Concord, Pacer, Eagle and more. 1946-1988.
AMC Car Manuals
1976 AMC Technical Service Manual: Gremlin - 40 Series, Hornet - 01 Series, Matador - 10-80 Series 1976
1976 AMC Technical Service Manual + Brake Supplement 1976
1976 AMC Technical Service Manual AMC Pacer-60 Series 1976
Rambler American 1961 Technical Service Manual 1961
1965 Rambler Classic Owner's Manual 1965
AMC Car Videos
1965 AMC Rambler Marlin Ads
Classic American Car Books By Manufacturers And Models
Classic Car Books By Country
(A work in progress)