Cadillac Allanté Car Books
Classic Vehicle Bookshelf >> Classic Car Books >> Classic American Car Books >> Cadillac Car Books >> Cadillac Allanté Car Books
Cadillac Allanté car books includes specialised books and manuals for this Cadillac model.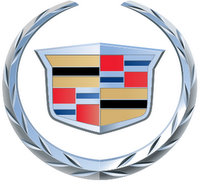 The Allanté was Cadillac's first venture into the ultra-luxury roadster market from 1987 through to 1993.
GIORGIO BOCCA
Cadillac Allanté by Giorgio Bocca (1992)
R M CLARKE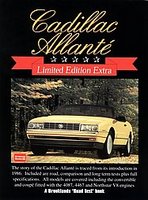 Cadillac Allanté - Limited Edition Extra by R M Clarke (2003). Introduced as a 1987 model it was good looking but offered no serious competition to the European sporting cars. For the first two years sales were disappointing. 1989 saw an enlarged engine and reworked suspension and in 1990 it gained ABS and the new North Star V8 engine. However, this was too late and the car was withdrawn from production in 1993. This book is a compilation of contemporary road and comparison tests, technical and specification data, and model introductions. Models include: convertible, Northstar V8.
Cadillac Allanté Manuals
Check for the manual you need from many Cadillac Allanté Manuals
Cadillac Allanté Video
Cadillac Allanté 1987-1993
Classic American Car Books By Manufacturers And Models
Classic Car Books By Country
(A work in progress)