Dodge Car Books
Classic Vehicle Bookshelf >> Classic Car Books >> Classic American Car Books >> Dodge Car Books
Dodge car books includes the history of the Dodge automobile dynasty.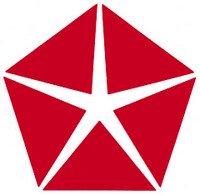 Founded as the Dodge Brothers Company in 1900 to supply parts and assemblies for Detroit's growing auto industry, Dodge began making its own complete vehicles in 1914. The brand was sold to Chrysler Corporation in 1928.
R M CLARKE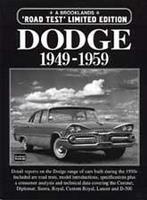 Dodge 1949-1959 Road Test Limited Edition by R M Clarke (2001). Dependable Dodge - this is how the post-war range of cars was described when announced with all models being tailored to a certain segment of the buying public. Major changes were made in 1953 to both body styling and engine. Along with all other manufacturers Dodge introduced a V8, the 140hp Red Ram. With the introduction of the D-500 a sporting car was put into the range and was widely acclaimed. This is a book of contemporary road and comparison tests, specification and technical data, new model introductions, road impressions, consumer analysis. Models covered include: Coronet Diplomat, V8 Sedan, Royal V8, Custom Royal, V8 Custom, Convertible, Station Wagon, Royal Lancer and D-500.
Dodge WW2 Military Portfolio, 1940-1945 by R M Clarke (1990). A collection of articles on the characteristics and use of Dodge military vehicles during WW2 including full specs, G #'s, and historical notes. Included is the design, development and production of the General Grant, Sherman and Pershing tanks.
Dodge Cars 1924-1938 by R M Clarke (1978)
Dodge Muscle Cars 1967-1970 by R M Clarke (1984)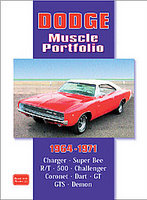 Dodge 1964-1971: Muscle Portfolio by R M Clarke (2003). Fully Illustrated articles from the world's leading automotive magazines deliver the information you're looking for. Each book in this popular series contains road tests, driving impressions, specs, technical data new model reports, and comparison tests. Terrific references for enthusiasts restoring their cars to original condition.
PETER GRIST
Dodge: The Performance Cars by Peter Grist (2000). A pictorial history of one of the most popular and characteristic of American performance car-makers - Dodge. This book gives the background and evolution of Dodge performance cars featuring those road and track cars which have had success in American racing. The title also covers the Viper and the Charger and reveals rare historical photographs of Dodge cars in action.
CHARLES HYDE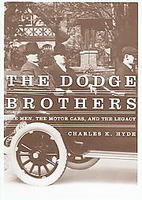 The Dodge Brothers: The Men, The Motor Cars And The Legacy by Charles Hyde (2005) is a comprehensive biography of John and Horace Dodge and the history of their company, Dodge Brothers.
RICHARD LANGWORTH
Illustrated Dodge Buyer's Guide by Richard Langworth (1995) covers every Dodge built from 1914 through the mid-1970s and collectible (or potentially collectible) Dodges from the mid-1970s to the present.
CAROLINE LATHAM & DAVID AGRESTA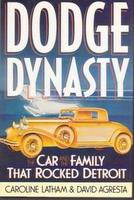 Dodge Dynasty: The Car And The Family That Rocked Detroit by Caroline Latham & David Agresta (1989) is the definitive biography of the Dodge family, (John and Horace), whose fortunes and misfortunes rocked Detroit and the auto industry.
THOMAS McPHERSON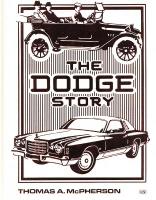 The Dodge Story by Thomas McPherson (1992). A history of that company up to 1975. His study is largely pictorial, arranged in annual sections, each with introductory notes explaining significant developments. With up to six photos of different models or variants appearing on most pages this is a book crammed full with interesting and clear illustrations. As well as cars, trucks, other commercial vehicles and military models are shown.
MIKE MUELLER
The Complete Book Of Dodge And Plymouth Muscle by Mike Mueller (2009). Dodge and Plymouth have produced some of the most iconic muscle cars ever built in America. This lavishly illustrated work conducts readers through the fifty-plus-year history of Mopar performance, from the first Hemi V-8 offered to the public in 1951 through today's fire-breathing, world-beating Chargers, Challengers and Vipers.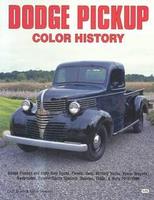 Dodge Pickup Color History by Mike Mueller (1996) is a good book for a classic collection, gives a good history of Dodge trucks from Dodge Brothers to now.
JEAN PITRONE
The John Dodge Story by Jean Pitrone (Date unknown). Pamphlet. Cover embossed with profile of John F. Dodge reproduced from a Tiffany bronze bust. 29 pages illustrated with center section of photographs of the Dodge Family.
The Dodges: The Auto Family Fortune & Misfortune by Jean Pitrone (1981)
Tangled Web: Legacy Of Auto Pioneer John F Dodge by Jean Pitrone (1989)
Dodge Car Video
Books On Classic Dodge Car Models
Classic American Car Books By Manufacturers And Models
Classic Car Books By Country
(A work in progress)