Ford Fairlane Car Books
Classic Vehicle Bookshelf >> Classic Car Books >> Classic American Car Books >> Ford Car Books >> Ford Fairlane Car Books
Ford Fairlane car books cover the development of the Fairlane and includes manuals.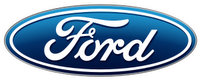 The Ford Fairlane was an automobile model sold between 1955 and 1971 by the Ford Motor Company.
R M CLARKE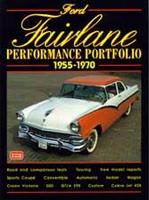 Ford Fairlane Performance Portfolio 1955-1970 by R M Clarke (1998). The Fairlane was introduced in 1955 as the highest priced and most luxurious car in the Ford range. In 1962 the Fairlane was the model that introduced the classic small-block V8 and on which the 427 Thunderbolt drag racer was based. From then on the Fairlane line always featured performance models until 1970 when it succumbed to the drive towards cleaner, leaner and safer cars. This is a book of contemporary road and comparison tests, specification and technical data, model intro's, driver's impressions and consumer analysis. Models covered include: Crown Victoria 272, 223, 292, 312, 332, 352, Fairlane 500, 390, Sports Coupe, Station Wagon, GTA, Pick-up, Custom, Cobra, Cobra Jet, 351.
JERRY MAGAYNE
Ford Fairlane 500 Skyliner, 1957-1959 by Jerry Magayne (1992). A great resource for '57 to '59 Ford Skyliner information.
Ford Fairlane Manuals
Check for the manual you need from many Fairlane Manuals
Ford Fairlane Videos
1955 Ford Fairlane Sunliner Convertible
1958 Ford Fairlane 500 Skyliner Convertible
Books On Classic Ford Car Models
Classic American Car Books By Manufacturers And Models
Classic Car Books By Country
(A work in progress)