Jordan Car Books
Classic Vehicle Bookshelf >> Classic Car Books >> Classic American Car Books >> Jordan Car Books
Jordan car books includes the history of these vintage American automobiles.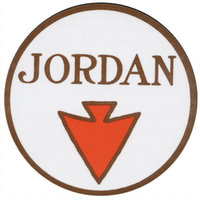 The Jordan Motor Car Company was founded in 1916 in Cleveland, Ohio by Edward S Jordan.
EDWARD JORDAN
The Inside Story Of Adam And Eve by Edward Jordan (1945). An up-dated satirical look at the story of Genesis by a former advertising writer for the Jordan Motor Company. The frontis is a poster of the Jordan Motor Car Company, Cleveland, Ohio, 'Somewhere West of Laramie'. A printed insert contains a note about printer Howard Coggeshill by Ned Jordan.
JAMES LACKEY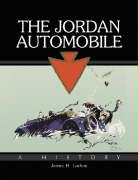 Jordan Automobile: A History by James Lackey (2005) is both a biography of Ned Jordan and a history of his company and its vehicles from its beginning in 1916 to its end in 1932, when non-payment of franchise taxes forced its dissolution. Jordan's first models were four and seven-passenger custom-type touring cars, but it would become famous for the Sport Marine, the Playboy, the Little Tomboy, and the Little Custom Jordan.
Classic American Car Books By Manufacturers And Models
Classic Car Books By Country
(A work in progress)