Marmon Car Books
Classic Vehicle Bookshelf >> Classic Car Books >> Classic American Car Books >> Marmon Car Books
Marmon car books includes sales literature and manuals for Marmon automobiles.

Marmon Motor Car Company was an automobile manufacturer founded by Howard Marmon in Indiana. It was established in 1902 and was merged and renamed in 1933.
Marmon Car Sales Literature & Advertisements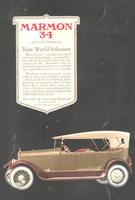 Marmon 34 Automobile Advert 1934
Marmon 34: A Scientifically Constructed Light Weight Car 1917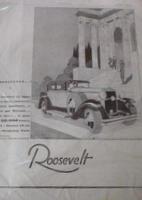 Marmon Roosevelt 1929 sales brochure for antique auto made for Theodore Roosevelt.
Marmon Car Manuals
Check for the manual you need from Marmon Manuals
Marmon Car Videos
1907 Marmon Car Advertising Poster
Classic American Car Books By Manufacturers And Models
Classic Car Books By Country
(A work in progress)