Pontiac GTO Car Books
Classic Vehicle Bookshelf >> Classic Car Books >> Classic American Car Books >> Pontiac Car Books >> Pontiac GTO Car Books
Pontiac GTO car books include the development and restoration of Pontiac GTO automobiles.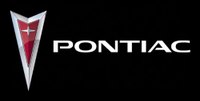 The Pontiac GTO (Gran Turismo Omologato) is an automobile built by Pontiac from 1964 to 1974. It is often considered the first true muscle car.
CARS & PARTS MAGAZINE
Catalog Of Pontiac GTO ID Numbers 1964-74 by Cars & Parts Magazine (1993)
R M CLARKE
Pontiac GTO 1964-1970 by R M Clarke (1980). A collection of roadtests and articles on the Pontiac GTO models, taken from various magazines of the period.
THOMAS DeMAURO
Pontiac GTO 1964-1974: Collector's Originality Guide by Thomas DeMauro (2008). A look at every component that makes the GTO a classic, from the distinctive taillights of the 1964 GTO to the Radial Tuned Suspension of the 1974 model. Year by year, component by component, you'll discover a comprehensive and useful guide on factory specifications for restoring, re-energizing, and simply admiring the pride of Pontiac.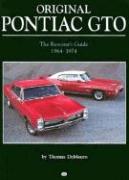 Original Pontiac GTO: The Restorer's Guide 1964-1974 by Thomas DeMauro (2001) is the guide that details all that is necessary to correctly restore your premier 1964-1974 muscle car. An appendix includes exterior colour codes for years produced and colours for the Judge stripe and decals. Each chapter is devoted to a model year and lists dealer oddities, option codes and prices, and special equipment and are highlighted with bumper-to-bumper, close-up shots of this mid-size marvel.
ALBERT DRAKE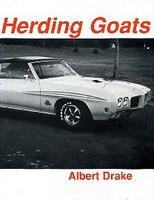 Herding Goats: An Oral History Of The Pontiac GTO by Albert Drake (1994)
WILLIAM HOLDER & PHILLIP KUNZ
GTO by William Holder & Phillip Kunz (1997) profiles all GTO and Judge models in stunning colour photographs, with period advertisements and factory photographs that beautifully illustrate the history of this great American muscle car.
DARWIN HOLMSTROM
GTO: Pontiac's Great One by Darwin Holmstrom (2009) is the story of the GTO, of the people who made it a reality and a sales sensation, of those who owned and loved the cars. It is, above all, a story of the cars themselves, from the initial option package offered for the 1964 model year through the high-performance late-model standouts. With colour photographs, drawings and detailed stats, this book is not so much the story of a historic car as an illustrated biography of American muscle.
KEITH McDONALD
Milt Schornack And The Royal Bobcat GTOs by Keith McDonald (2006) outlines the history of the Royal Bobcat GTO, from the people including Milt Schornack, the mechanic who raced for Royal Pontiac and was responsible for the custom Bobcats to the fabled midnight test runs on northern Detroit's famous Woodward Avenue. Fourteen chapters, illustrated with 25 photographs of vintage GTOs, the infamous Car & Driver road test photos against a Ferrari GTO, chronicle the history of a car that changed the focus of the Detroit auto industry for the next decade.
MARTYN SCHORR
Pontiac GTO America's Premier Supercar by Martyn Schorr (1978)
STEVE STATHAM
Pontiac GTO: Four Decades Of Muscle by Steve Statham (2003) offers the inside story of the long and distinguished history of Pontiac's GTO on the streets and race tracks of America. Author and photographer Steve Statham traces the evolution of the GTO in its first decade, through all models including the Tri-powers, Ram Air models, Royal Bobcats, the Judge and more.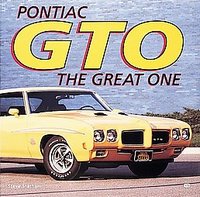 Pontiac GTO: The Great One by Steve Statham (2000). A behind-the-scenes photo history of the godfather of the American musclecar. Introduced in 1964, the Pontiac GTO combined stellar performance with brilliant marketing to jump start the Detroit horsepower wars that would last for a decade.
JIM WANGERS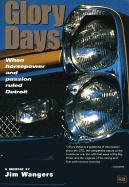 Glory Days: When Horsepower And Passion Ruled Detroit by Jim Wangers (1998). Jim Wangers created and defined the American musclecar image, devising savvy brand marketing strategies to promote the car that started it all and became a cultural icon: the Pontiac GTO.
E WHITE
GTO Association Of America's Pontiac GTO/GT-37: Illustrated Identification Guide by E White (2004)
PAUL ZAZARINE
Pontiac GTO Restoration Guide 1964-1970 by Paul Zazarine (1985). With this book you can easily determine what's what, where it goes and when it went there. It will enable you to identify authentic, or bogus, parts and to better evaluate a possible purchase. But most important, this thoroughly documented, tremendously descriptive book is a must for refurbishing or actually doing a full-blown GTO restoration.
Pontiac GTO Restoration Guide 1964-1972 by Paul Zazarine (1995). This updated second edition now includes additional GTO models from 1971 and 1972! Determine the proper part numbers with this detailed, accurate, year-by-year guide showing you the right way to do a full-scale restoration.
GTO 1964-1967 by Paul Zazarine (1991). Pontiacs major muscle machine is followed through development to the street, strip and track. Testing, early designs, racing, production figures and the story behind the legend is clearly explained.
GTO Recognition Guide 1964-1974: Pontiac GTO Authenticity & Identification Manual by Paul Zazarine (1986). Shows differing designs and details, how-to-decipher data and codes. Essential handbook for the GTO enthusiast.
Author Unknown
GTO Red Book 1964-1974 (Author/Date unknown) contains serial numbers, options and specs, photos, history and more.
Pontiac GTO Car Manuals
Check for the manual you need from many Pontiac GTO Manuals
Pontiac GTO Car Videos
Pontiac GTO Timeline 1965-2006
Books On Classic Pontiac Car Models
Classic American Car Books By Manufacturers And Models
Classic Car Books By Country
(A work in progress)