Ford Falcon Car Books
Classic Vehicle Bookshelf >> Classic Car Books >> Classic American Car Books >> Ford Car Books >> Ford Falcon Car Books
Ford Falcon car books cover the development of the Falcon in the US and Australia.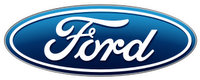 The Ford Falcon was an automobile produced by Ford Motor Company from 1960 to 1970 in the USA. The Ford Falcon is a full-size car which has been manufactured by Ford Australia since 1960.
R M CLARKE
Ford Falcon Performance Portfolio 1960 - 1970 by R M Clarke (1998). The Falcon was introduced in 1959 as a compact line to combat European imports. Originally it depended on simple styling and engineering with an unexciting engine. The Futura was introduced as a sporty model with a 260 V8 engine to compete with the Chevy Corvair Monza. In 1965 it was upgraded to the 289 V8 and a new larger body design that lasted until 1970. This is a book of contemporary road and comparison tests, driver's impressions, specification and technical data, design development, new model introductions, engine swap. Models covered include: Wagon, Fordor Sedan, Futura, Futura Convertible, Futura V8, Sprint Coupe, Holman-Moody V8, 6, Futura Club Coupe, Futura Sports Coupe, Ranchero V8, Futura Station Wagon.
TONY DAVIS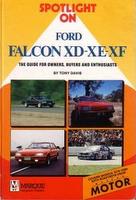 Spotlight On Ford Falcon XD, XE, XF by Tony Davis (1990). A guide for owners, buyers and enthusiasts. (Australian Ford Falcons)
GEOFF EASDOWN
The Ford Falcon Story: An Illustrated History by Geoff Easdown (1989) is the story of Australia's number one car.
EWAN KENNEDY & ANDREW QUINN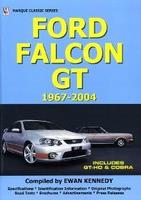 Ford Falcon GT 1967-2004 by Ewan Kennedy & Andrew Quinn (2004) covers all the Australian built GT Falcons from the XR GT of 1967 through to the current BA GT. Includes original photographs, sales brochures, magazine reprints and specifications.
RAY MILLER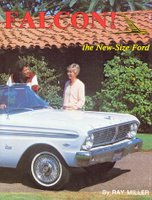 Falcon! The New-Size Ford by Ray Miller (1982). During the 1950's, American cars were caught up with competitive growth in size. As each successive model appeared, it resembled the previous ones, but never was shorter or lighter.
JOHN WRIGHT
The History Of Ford Falcon 1960-1994 by John Wright (1994). Ford Motor Company of Australia Limited.
Ford Falcon Manuals
Check for the manual you need from many Falcon Manuals
Ford Falcon Videos
50 Years Of Ford Falcons in Australia
Books On Classic Ford Car Models
Classic American Car Books By Manufacturers And Models
Classic Car Books By Country
(A work in progress)