Chevrolet Blazer Car Books
Classic Vehicle Bookshelf >> Classic Car Books >> Classic American Car Books >> Chevrolet Car Books >> Chevrolet Blazer Car Books
Chevrolet Blazer car books covers specific performance details and Blazer manuals.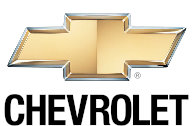 The Chevrolet Blazer and GMC 1500 Jimmy names were used on two different early SUV models from 1969 to 2005.
R M CLARKE
Chevy Blazer 1969 - 1981 by R M Clarke (Date unknown). On and off road tests, specifications, suspension improvements, comparisons, new model reports and owner surveys.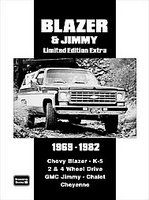 Chevy Blazer And Jimmy Limited Edition Extra 1969-1982 by R M Clarke (2008) covers the Chevy Blazer K-5 2 & 4 Wheel Drive Gasoline and Diesel GMC Jimmy.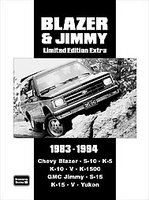 Blazer & Jimmy Limited Edition Extra 1983-1994 by R M Clarke (2008) covers Chevy Blazer S-10, K-5, K-10, V K-1500 and GMC Jimmy S-15, K-15 V Yukon.
Chevrolet Blazer Manuals
Check for the manual you need from many Chevrolet Blazer Manuals
Chevrolet Blazer Video
Chevrolet Blazer & Trailblazer Timeline 1969-2002
Classic American Car Books By Manufacturers And Models
Classic Car Books By Country
(A work in progress)