Cadillac Seville Car Books
Classic Vehicle Bookshelf >> Classic Car Books >> Classic American Car Books >> Cadillac Car Books >> Cadillac Seville Car Books
Cadillac Seville car books include the history of the development of the compact Seville, plus many manuals.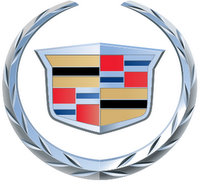 The Cadillac Seville is a luxury car that was manufactured by the Cadillac division of American automaker General Motors as a limited production specialty model in the 1950s and 60s.
THOMAS FALCONER
Cadillac Seville: Rear & Front Drive 1975 Onward by Thomas Falconer (1984) describes the development of Cadillac's first 'compact' car.
Cadillac Seville Manuals
Check for the manual you need from many Cadillac Seville Manuals
Cadillac Seville Video
Classic American Car Books By Manufacturers And Models
Classic Car Books By Country
(A work in progress)