Chevrolet El Camino Car Books
Classic Vehicle Bookshelf >> Classic Car Books >> Classic American Car Books >> Chevrolet Car Books >> Chevrolet El Camino Car Books
Chevrolet El Camino car books trace the history and development of the El Camino automobile.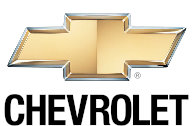 The Chevrolet El Camino is a coupe utility vehicle produced by the Chevrolet division of General Motors from 1959 through 1960, with production resuming in 1964 and continuing through 1987.
R M CLARKE
Chevy El Camino And SS 1959-1987 by R M Clarke (1992) tells the El Camino story through contemporary road and comparison tests plus model introductions and includes full technical and specification data. The El Camino made its debut in 1959 but was dropped between 1961 and 1963. The 1968 range was the first to carry a Super Sport option and the seventies also saw an estate derivative. Both disappeared after 1977 with the arrival of emissions regulations. Later models did not disappoint however, and the variants of the early eighties were to the forefront of the latest developments. Models covered: the 283, 327, 348, 305, 350, 396, SS 396, Trimatic, 454, 4100 auto, Turbo diesel and Super Sport.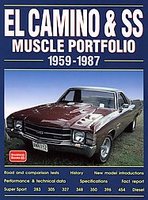 El Camino And SS Muscle Portfolio 1959-1987 by R M Clarke (1998)
MONTY MONTGOMERY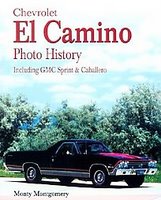 Chevrolet El Camino: Including GMC Sprint & Caballero by Monty Montgomery (2001). This all-inclusive history of the Chevrolet El Camino from its introduction in 1959 to the end of production in 1987 explores the impact the car-pickup hybrid had on the small-truck market while explaining year-by-year model changes.
MIKE MUELLER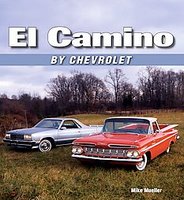 El Camino By Chevrolet by Mike Mueller (2008) includes all those multi-purpose features that made the El Camino so much of an attraction during its long-running career.
DONALD WOOD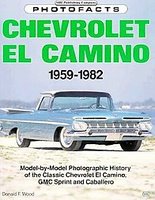 Chevrolet El Camino 1959-82 by Donald Wood (1992) traces the history and development of Chevrolet's El Camino in this in-depth, fact-filled volume. Filled with all the options, specs and production changes, plus original prices, special features, competition results and more.
Chevrolet El Camino Manuals
Check for the manual you need from many Chevrolet El Camino Manuals
Chevrolet El Camino Video
Chevrolet El Camino Timeline 1959-1987
Classic American Car Books By Manufacturers And Models
Classic Car Books By Country
(A work in progress)