Dodge Dart Car Books
Classic Vehicle Bookshelf >> Classic Car Books >> Classic American Car Books >> Dodge Car Books >> Dodge Dart Car Books
Dodge Dart car books cover the history of this classic Dodge automobile.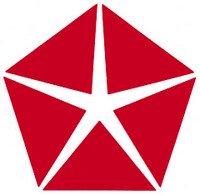 The Dodge Dart was an automobile built by the Dodge division of the Chrysler Corporation from 1960 to 1976.
R M CLARKE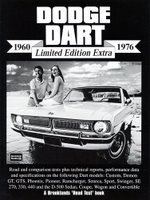 Dodge Dart 1960-1976 by R M Clarke (2002). Dodge introduced the Dart range of cars to compete in the low-price market. Although basically the same as the equivalent Plymouth models marketing changes brought the Dodge dealers in competition with other brands. The top of the range Phoenix could come with D-500 Ram Induction. However, the 410hp Ramcharger pandered to the street racer brigade at a reasonable price. This is a book of contemporary road and comparison tests, specification and technical data, new model intro's, driver's impressions, analysis. Models covered include: Seneca, Phoenix D500, Pioneer, V8, 440, Convertible, Ramcharger, Compact, GT, 270, GT225, GT V8, GTS, 340GTS, Swinger, Demon, Sport, Coupe, SE.
STEVE STATHAM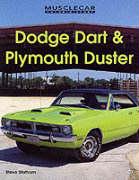 Dodge Dart And Plymouth Duster by Steve Statham (2000). In 1964, Chrysler offered an optional V-8 with it's popular Dodge Valiant. Banking on the resulting success of this option package, Chrysler went on to release a decade worth of low-priced, high-performance muscle cars based on the "A-body" Valiant, including the Dodge Dart GT and GTS, the Swinger 340, and the Demon, as well as the Plymouth Duster.
Dodge Dart Video
Books On Classic Dodge Car Models
Classic American Car Books By Manufacturers And Models
Classic Car Books By Country
(A work in progress)