Cadillac Eldorado Car Books
Classic Vehicle Bookshelf >> Classic Car Books >> Classic American Car Books >> Cadillac Car Books >> Cadillac Eldorado Car Books
Cadillac Eldorado car books includes specific books and manuals for the Eldorado.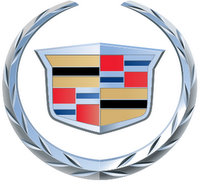 The Eldorado model was part of the Cadillac line from 1953 to 2002.
R M CLARKE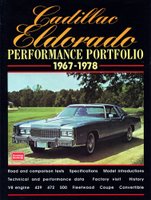 Cadillac Eldorado Performance Portfolio 1967-1978 by R M Clarke (2000) is a compilation of road and comparison tests, driving impressions, technical and performance data and new model introductions. Cars covered include CoupT, V8, Fleetwood, 429, 472, 500, Convertible, Casa De Eldorado.
JAMES HOWELL
Cadillac Eldorado by James Howell (1994)
JIM MEZZANOTTE
The Story Of The Cadillac Eldorado by Jim Mezzanotte (2005)
Cadillac Eldorado Manuals
Check for the manual you need from many Cadillac Eldorado Manuals
Cadillac Eldorado Video
1953 Cadillac Eldorado Auction
Classic American Car Books By Manufacturers And Models
Classic Car Books By Country
(A work in progress)