Ford Galaxie Car Books
Classic Vehicle Bookshelf >> Classic Car Books >> Classic American Car Books >> Ford Car Books >> Ford Galaxie Car Books
Ford Galaxie car books include a compilation of Galaxie road tests, plus many manuals.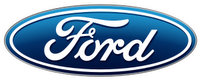 The Ford Galaxie was a full-size car built in the United States by the Ford Motor Company for model years 1959 through to 1974.
R M CLARKE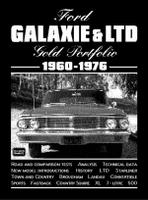 Ford Galaxie And LTD Gold Portfolio 1960-1976 by R M Clarke (2004). Compilation of road tests and articles from major automotive magazines. Includes: Starliner, Town Sedan, 500, 500XL, Fastback, Convertible, LTD, LTD 428, LTD 429, LTD 390, Brougham, Wagon, Landau and LTD Town Car.
Ford Galaxie Manuals
Check for the manual you need from many Ford Galaxie Manuals
Ford Galaxie Video
Books On Classic Ford Car Models
Classic American Car Books By Manufacturers And Models
Classic Car Books By Country
(A work in progress)